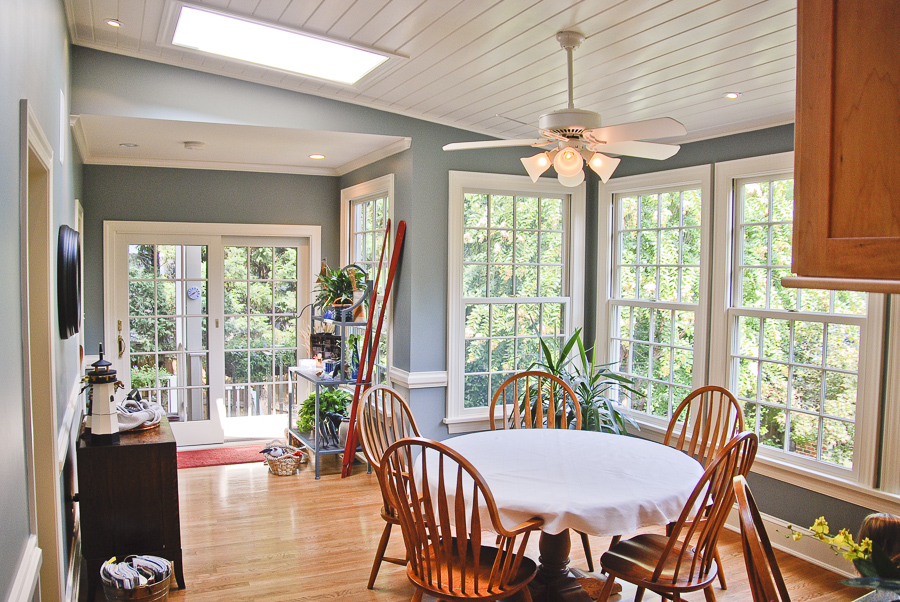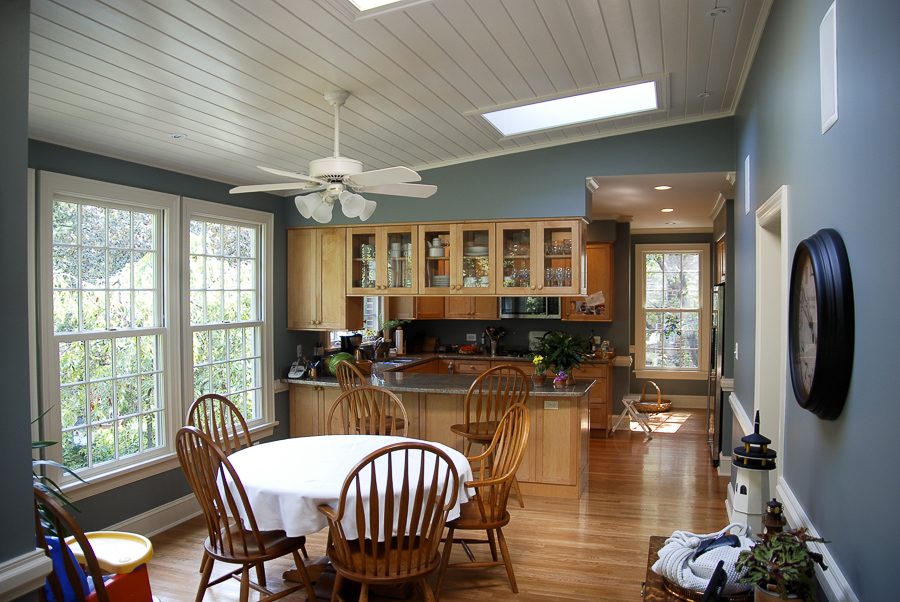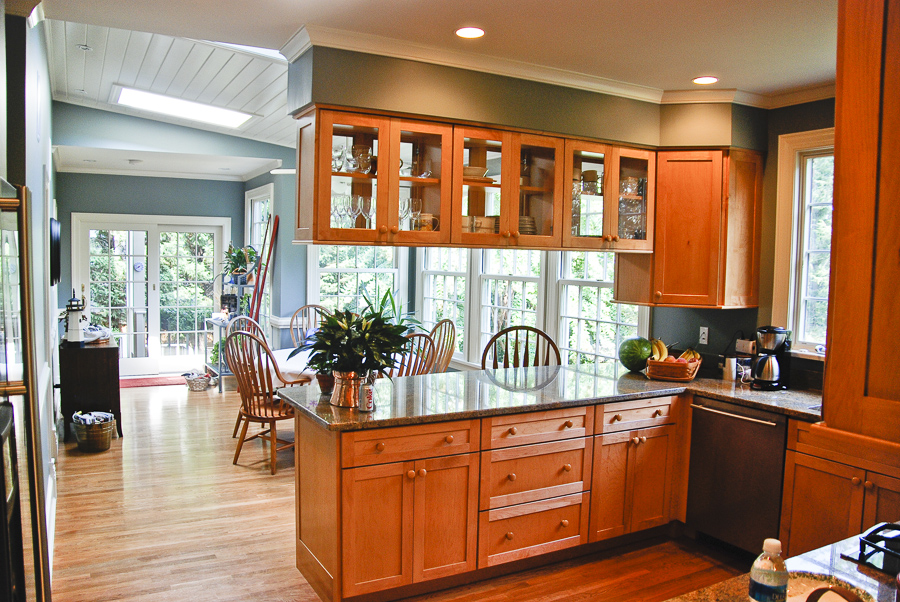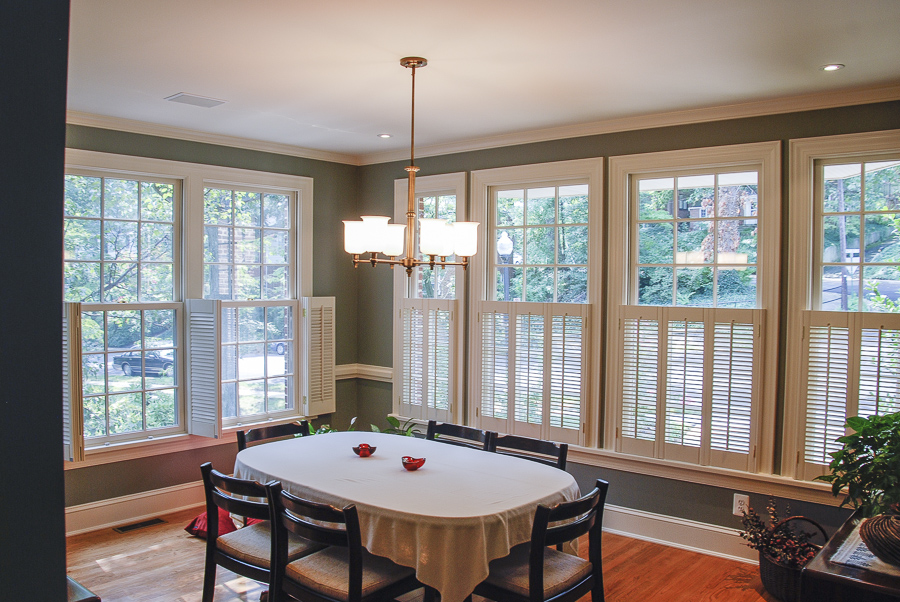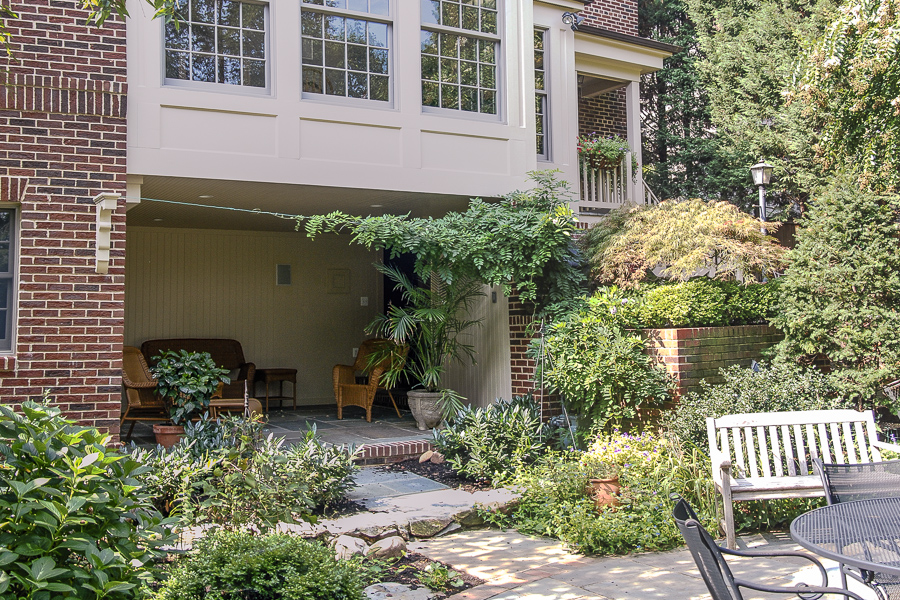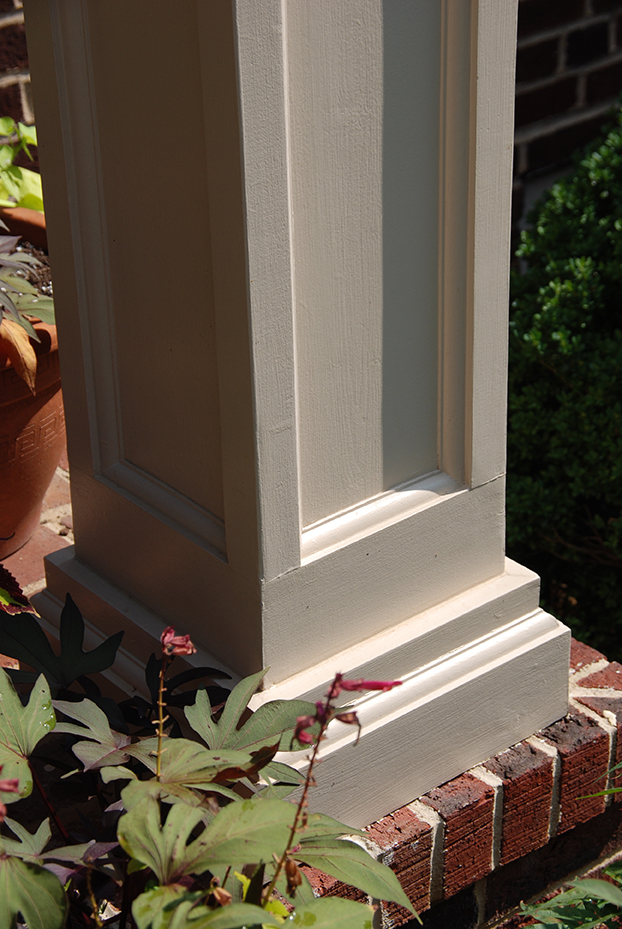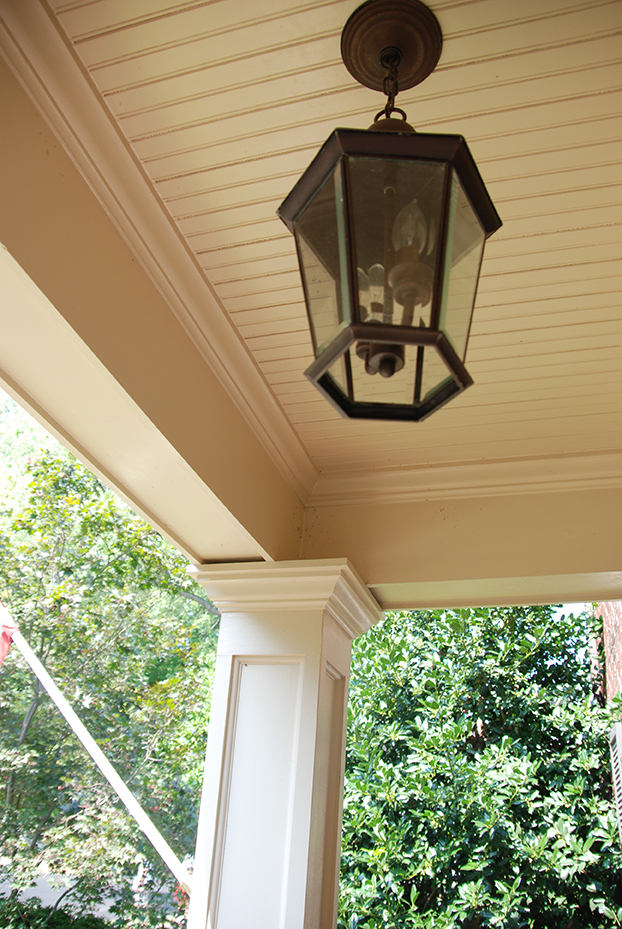 Arlington Ridge
This renovation & addition of a center hall colonial drastically changed this home.  The home needed to work with the sloped site, tie into the existing landscaping, bring in natural light, and tie into the existing residence as seamlessly as possible.  The first floor included a new kitchen, breakfast area, and dining room.  A new master suite was added to the second floor.  A garage, covered patio, and connection to the existing basement was added below.  All three floors were connected via a new elevator making this house usable for years to come for the owners.
Outdoor Space
A new large bluestone patio acts as the anchor for a heavy timber cypress pergola with a retractable roof.  Custom fabricated stainless steel connectors act as accents between the heavy timber framing.  A fire pit area provides the family a nice gathering space in the evenings.
Arlington Renovation
A new kitchen changes the way a family lives in a home.  This project is a great example of that.  The kitchen, now open to the dining room allows for family gatherings and entertaining that was not previously possible.
R & J's Renovation
Adding a master suite to this house gives the parents some much needed room.  Plus, now the kids now have larger rooms and the family has room to grow with this home.